Episodes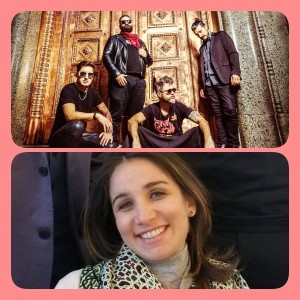 Wednesday Dec 09, 2020
Wednesday Dec 09, 2020
Tonight on the show we had Ana Padron for 5 Questions Segment! It was a lot of fun to catch up with her and get to know her more.
Pacha Mendes from El Cachivache joined us with his date :) He shared few songs from their most recent album Anticuerpo. We talked about the concert they have coming up this Saturday December 12th. Here is the link to the event where it will be streaming, we recommend not to miss it, it sounds like it will be a very unique event https://www.facebook.com/events/793418941231045/
Thank you all for listening, calling and being a part of this while we are all apart. We will continue to bring you great shows to keep us connected socially as we learn and talk about Tango as it has so many layers.
Tango Cafe takeout is a donation based show. If you would like to help you can send any contributions here.
adamandciko@gmail.com
Via Venmo or PayPal.